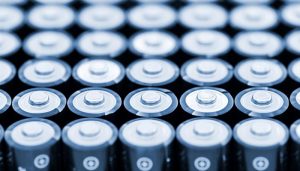 Americase was recently granted a special permit (DOT-SP 20798) that authorizes the transport of low production and prototype lithium batteries aboard cargo aircraft in specially designed thermally insulated packaging manufactured and distributed by Americase.  Low production or prototype batteries are only authorized to be transported aboard cargo aircraft under an approval issued by the country of origin or in the case of the United States if it is shipped to, from or within the United States.  The special permit eliminates the need for companies that want to ship prototype batteries by air to apply and acquire their own special permit which can take anywhere from a few months to as long as a year to acquire.  The special permit is considered a manufacture, mark and sale (MMS) type of special permit.  A MMS special permit authorizes persons to use the special permit even though it was granted to Americase as long as they comply with the applicable terms (e.g. ship at not more than 30% State of Charge).
DOT-SP 20798 serves as an approval under special provision A88 and State Variation 3 of the International Civil Aviation Organization Technical Instructions on the Safe Transport of Dangerous Goods and an approval consistent with 49 CFR §173.185(e)(6):
(6) Batteries or battery assemblies packaged in accordance with this paragraph are not permitted for transportation by passenger-carrying aircraft, and may be transported by cargo aircraft only if approved by the Associate Administrator prior to transportation.
The special permit authorizes a variety of packaging types including a fiberboard box with the new Americase "Battery Bag" and reusable thermally insulated aluminum boxes.  The packaging are designed to contain the unlikely occurrence of a thermal event.  If you have a need to ship prototype batteries by air, Hazmat Safety Consulting, LLC can assist you to use this new special permit, ensure your employees comply with all applicable terms and assist with shipping from other points of origin to the United States where additional approvals would be required.